Discover Bolivia
"Bolivia remains something of a well-kept secret. It may be one of the poorest countries in South America, but its cultural wealth, remnants of mysterious ancient civilizations and incredible natural landscape make it a rich and exciting destination for all adventure lovers."
Annelies
More information about Bolivia
Bolivia is a landlocked country at the heart of South America with both Andes and Amazon. It's important to know for people who consider to travel to Bolivia that tourism is still much less developed in Bolivia than in its neighboring countries. A flexible mindset is needed and there is less availability of good quality hotels and services. But on the other hand, you won't see millions of other tourists and you will be captured by Bolivia's authenticity and local flavor.
Most people who travel with us to Bolivia do it in combination with a trip to Peru. Bolivia and Peru are relatively easily connected by air, land and even by boat over the Lake Titicaca.
One place that should not to be missed on your trip to Bolivia are the scenic saltflats of Uyuni, which make you feel like you're in heaven! Ask us for our incredible 4X4 excursions to visit this and the national parks in the south of Bolivia with colorful lagoons, volcanoes, geisers, flamingoes, cactus, llamas and incredible landscapes.
The best time to travel to Bolivia is from April to November during the dry season in the Andes and Amazon regions.
Why travel to Bolivia with Vamos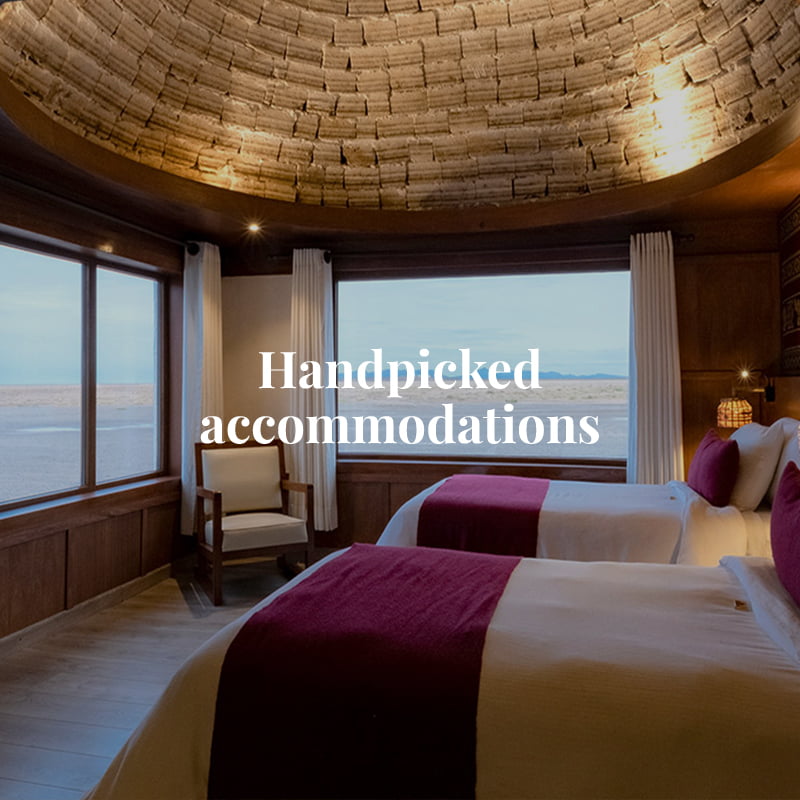 [testimonial_view id=»1″]
Start Planning Your Trip
Tell us about your travel plans. We are here to help you and will get back to you promptly.