Discover Peru
"Peru is a country so unique that it captures the imagination in a way that no other corner of the world can. You easily get entranced by the beauty of this magical land and charmed by the people that call it home."
Annelies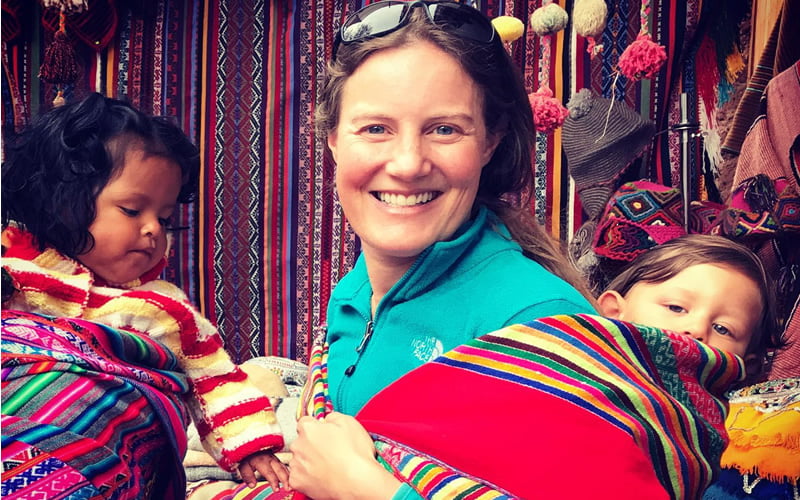 Language
Spanish (+ several native languages in the highlands and Amazon)
Local currency
The oficial currency is Peruvian Soles (PEN)
National dish
Ceviche is a Peru's main dish made with fresh fish.
Environment
Peru is one of the most mega-diverse countries in the world
More information about Peru
Peru has a lot more to offer than amazing Inca sites like Machu Picchu. There is a remarkable, rich past to explore that pre-date the Inca Empire by thousands of years, giving you plenty of other fascinating cultures to discover. In the Amazon you find a wealth of natural life, the Andes mountains offer an enormous choice of hiking trails and activities and the colorful Quechua and Aymara communities enjoy showing you their traditional lifestyles. At the desert coast you can see sea lions, penguins and whales and you can surf some of the best waves in the world.  Besides all this you will be able to eat something delicious every day.  Peru is not for nothing in the Guiness Book of Records for its rich and diverse gastronomy!
Best time to travel: April to November during the dry season in the Andes and Amazon.
Why travel to Peru with Vamos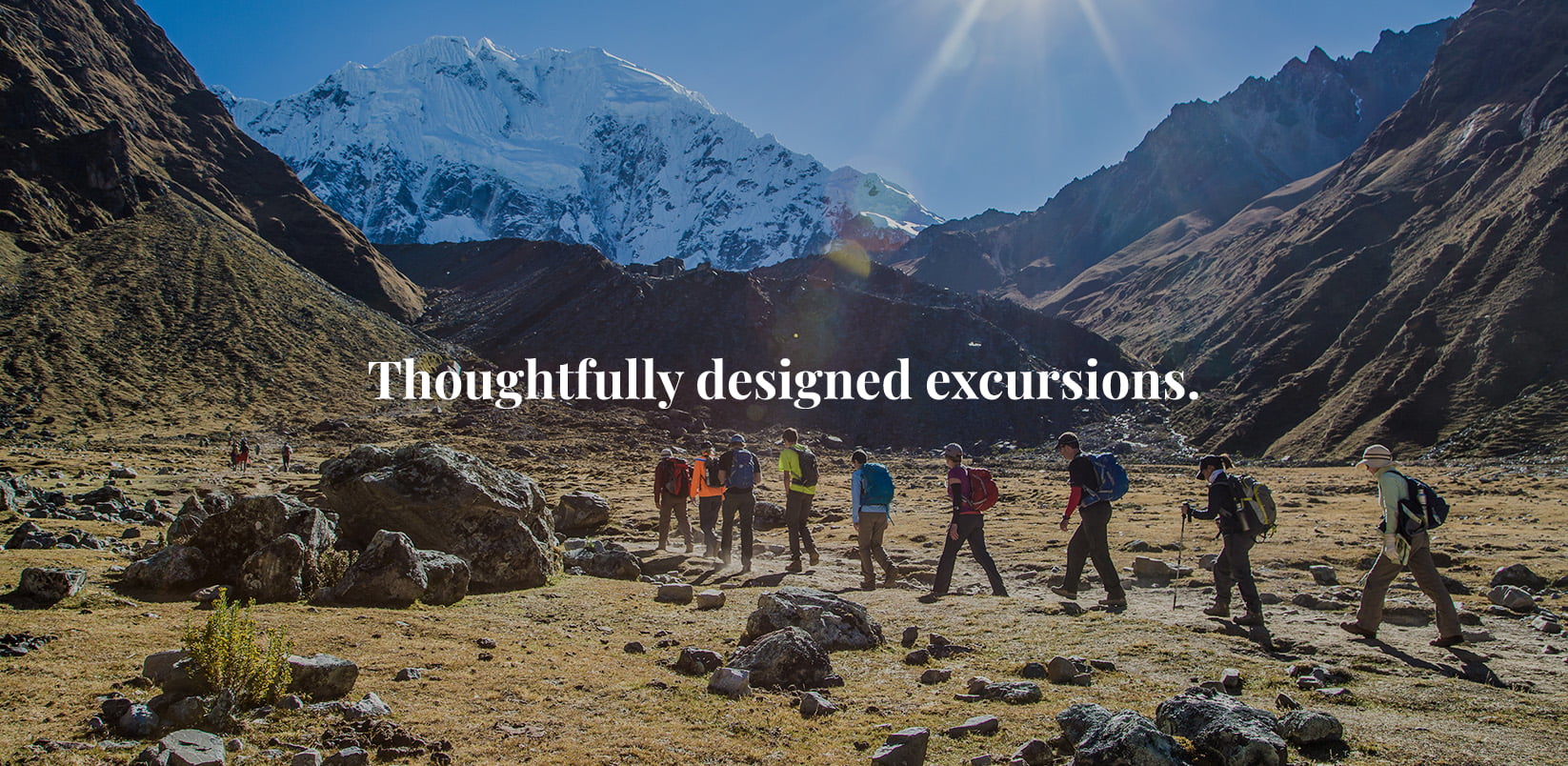 "We had the best trip ever! We trusted Vamos with our 3 week adventure in Peru and got a superb service during the complete tour. Every detail was looked after so that we could relax and enjoy the trip."
Peter Brouckaert & family
"The coordination was incredible. Thanks to Vamos we were able to do this tourwithout any stress. There was always a welcoming guide or driver waiting for us. For both the adults and children (9-17 years old) it was an unforgettable experience."
Rik De Walsche & family
"Our trip was incredible from start to finish. Vamos provided cultural experiences that were purposeful, respectful for the local communities and unforgettable. Our guides were profesional, warm and welcoming. I have only the highest praise."
Jana Jeakins
Beyond our expectations. The service was terrific. In every way we could count on the profesional travel guidance of Vamos. We've never had such a stress-free trip. We have been telling all our friends about you! Leen Schoenaerts
"Each day we ended with total satisfaction, of course the hike to Machu Picchu was THE event but also walking on the terraces and through the native potato and quinoa fields in the communities and the visits to the NGO's with the children really inspired me. Seeing our guide interact joyously with her fellow Peruvians as just a way of life various times moved me to tears.»
"Annelies Hamerlinck was phenomenal. She put together a fantastic trip on a very reasonable budget. I have already reffered two friends to her, and I will absolutely be coming back for future trips."
" We were impressed by the reliability of everyone who had a part in making our trip work: the staff and guides at all locations were lovely, and really appeared to care about our welfare and that we had the best experience in their home town/region."
«We went to Argentina with a group, my first trip ever outside the United States. Vamos Expeditions was awesome. Annelies met us at the airport and from that moment took care to make sure everything went smoothly. From Buenos Aeries to Patagonia she led us on a great adventure. When the inevitable minor inconveniences occurred she was quick to make sure everything was taken care of. The itinerary, from hiking to kayaking and sight seeing, she planned gave everyone options that fit their abilities and wishes. She was not only the group leader but a participant whose enthusiasm and obvious love of the adventure was infectious to the whole gang. The trip was an absolute blast. I would be happy to travel with Vamos Expeditions again and hope to do it soon».
Grover stewart
«Annalies and her entire support staff ensure that any trip with Vamos Expeditions will be extraordinary. Annalies goes out of her way to make sure all the small details that can make a trip go more smoothly and be more enjoyable are handled – and she does it with such grace and personal attention. She carefully selects the activities, meals, guides, attractions and accommodations to provide for an immersive experience filled with fun, adventure, relaxation and local culture. I would highly recommend Annalies and Vamos Expeditions to anyone».
Cathy Eads
My husband and I just went on an amazing trip to Patagonia with Vamos. Annelies and the guides are incredible! They take care of every detail and take all the stress out of travel while also keeping a budget in mind. We did amazing activities and went to unique restaurants. Highly recommend!
Laura Bellomy
"The service I received from Vamos Expeditions really blew my mind. They have a wealth of experience and know how to lead groups and make people enjoy their trip as much as possible, considering even the most exigent requests."
Sara Diamond, USA  (Peru)
«Fantastico! The days were full of fun, tough hikes, good food, great sights and superb experiences.»
Tim Wigginton, USA (Patagonia)
"My trip to Peru with Vamos Expeditions has been one of my best travel experiences ever. I was truly impressed how well everything was arranged."
Harald Klug, Germany
"This is definitely one of the most "moving" experiences I've ever had on trips: fun, spiritual, at times appealing to my party spirit, my toughness, my fantasy, and so much more!"
Mario Schlosser, Germany (Peru)
"I have participated in several trips with Vamos… Galapagos, Peru+Bolivia, Patagonia and Costa Rica! And all were AMAZING!!! They have the best guides, best variety of activities, best choices of where to eat… and are able to adapt to any situations that might occur including having guests ask for activities that were not on the itinerary.  I would go anywhere with Vamos Expeditions!"
Armand Vandenborre, Belgium (Peru, Bolivia, Ecuador, Costa Rica, Patagonia)
«A wonderful trip filled with sights that were new to me. New flowers, wildlife, glaciers, and spectacular mountain ranges.
The hiking made me find new strength within myself.»
Paul Heist, USA  ( Patagonia)
"One of our best hiking experiences! Well planned and customized for our level of physical capability. The beauty of this of part of the world is like no other that we've experienced."
Eva Fischer, Germany (Huayhuash trek)
"The owners of Vamos took us with their jeep from Lima to Cusco through the Andes. They are very cool, professional, reliable and GREAT!!
Marcelo Siquiero , Brazil
«On a scale from 1 to 10, our trip was a 15!»
Neil Ward , USA  (went to Patagonia)
"Vamos Expeditions is the best! I have traveled around the world and never felt such a genuine personalized service."
-Jan Flamend, Belgium (went to Peru)
"Vamos differentiates itself with a personal touch that no other tour company has given to me."
-Saul Shum, USA (went to Peru)
«To say it in one word: perfecto!»
-Carol van Meiracker, Netherlands (Costa Rica)
Start Planning Your Trip
Tell us about your travel plans. We are here to help you and will get back to you promptly.